Meet the Team!
SCRAM strives to bring a scientific approach to physical training and exercise and aims to deliver high quality coaching in a community environment. SCRAM works with everyone from beginners, fitness enthusiasts to elite athletes looking to excel in their sport.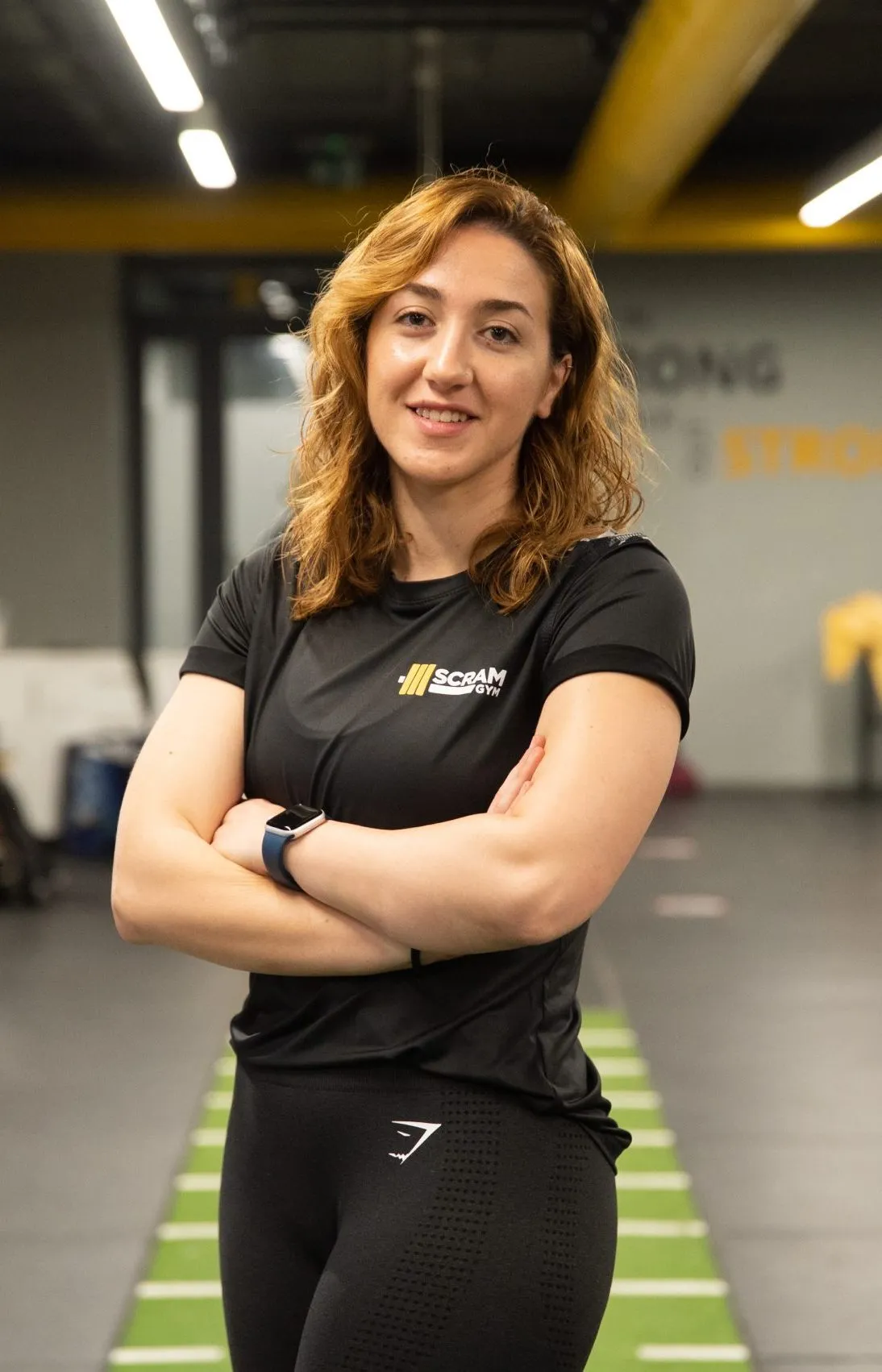 Coach, Duty Manager
Tina Busuttil
Gym Instructor, Coach
Michela Felice
Best gym on the island!! Perfect location, very well equipped, great instructors. Well done!
Perfect Location with ample parking spaces. Excellent opening hours to suit everyone. Friendly and Professional Staff. Clean Equipment and Changing Rooms (Incl. Showers). Modern and Easy to use equipment which is kept in excellent condition
This gym has everything you need for a good workout. Hammer fitness professional equipment kept to a high standard along with concept 2 rowers and lifestyle treadmills. Nice free weight section and also class area. Staff is very nice and welcoming. Rates are also good and they offer many different packages. I would recommend SCRAM gym
I'm absolutely impressed with SCRAM gym, they have the best quality of equipment, lovely staff especially my personal trainer Jonathan which he has a wide experience in this field and he is patient yet goal focused!!
The Staff is very genuine and friendly. Overall, what sets this gym apart from larger commercial gyms are the people. Genuine, not much social media showboating and the likes. It is a solid gym, which I can only recommend. Regardless of the level of fitness or awareness and knowledge for what people want to train for, it's a great environment to focus and get your training/workout/exercise done
As a person who spends most of his time behind the desk, I find SCRAM Gym as the perfect place to exercise. Clean, convenient, friendly staff, and with a variety of equipment which allows you to go at your own pace (while also being pushed when needed by the staff to do better). I also take my 11 year old and his friend once a week to do a session with Jonathan Fenech, a personal trainer who always care of them with diversified exercises and they love it. This weekly event is one of the few things that make them gladly leave their consoles/devices from their hands... as soon as I tell them "Let's SCRAM!"
A great way to start the day! Training, then off to work with a positive energy 🙂 SCRAM is not only a gym, but a family ❤
I jump out of bed at 5am to be make it on time for the morning session 🙂
A really well-equipped gym with a friendly and welcoming environment. The staff are really knowledgeable and always ready to help, particularly Donovan who is an excellent personal trainer and a great motivator
I have been going to SCRAM for the past 2 years and am very satisfied by the service provided and the quality of the equipment. The staff is super friendly and dedicated. I have been attending the 6:00 am class for the past 2 years and was never disappointed, always new challenges and great support 🙂 Outside activities organised by the gym like the running club and the obstacle course training is a real plus. Definitely the best gym in Malta!
First experience with SCRAM Gym was a year ago when I signed up for Tough Mudder with them; under the guidance of Gemma Edwards and Donovan Borg, we had an amazing team which was evident during the event and let's just say I came back for more this year!
SCRAM is the place to be for sustainable high performance. I have been coached by Tina and I see how every coach incorporates the science behind high performance in everything they do. The discipline to progressively plan a tailor-made programme based on my sport and my lifestyle is super. She took time to scope my intension, explain exercises and observe how they would translate to the field.
I absolutely recommend SCRAM gym! The environment is so inclusive and friendly, thanks to the efforts of owner Tina. The gym itself is immaculately clean, and my personal trainer Donny is incredibly patient, kind and super knowledgeable. Thanks to his guidance, I joined Tough Mudder last year and doing it again! I also enjoy the running club organised by Gemma - it's a great way to improve my fitness while having fun
Well-equipped and comfortable environment with very friendly and helpful staff. Always clean and has air conditioning and indoor parking. Excellent!
Modern state of the art equipment, great sense of community and helpful staff with accessible parking within the gym premises highly recommended!
Latest blog posts
``That's what living to a higher standard does, it shows people that you can be more than what you come from.`` - Sharon Jacobson
FEEL FREE TO ASK ANYTHING
Monday to Friday: 06:00 to 22:00
Saturday: 08:00 to 16:00
Sunday: 08:00 to 14:00
Free Parking Available